PRESENCE ON CERTIFIED SHOP®
The CERTIFIED SHOP® trustmark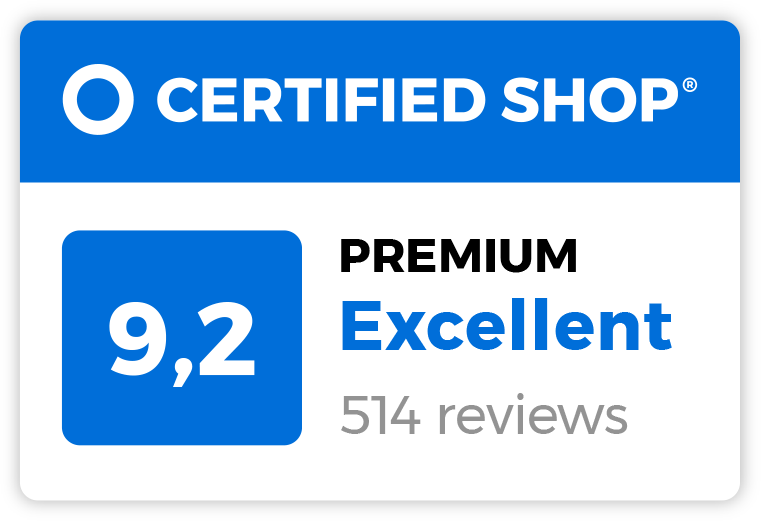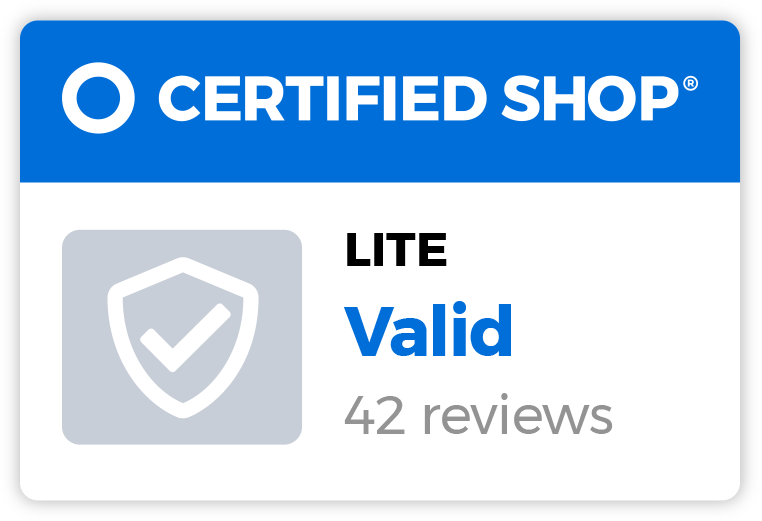 Posting the store on CERTIFIED SHOP®
By obtaining the trustmark, you join the list of holders of this international trustmark and get a publicly published online certificate that customers can use to verify the credibility of your trustmark.
Mystery shopping
Regular mystery shopping analysis and a report proposing improvements.
E-commerce report
Benefits when purchasing the E-commerce report - premium analyses and data for CEE markets, cross-border topics, advice.
Regular technical analysis
We provide a regular analysis of the online store's compliance with technical standards (we review more than 50 criteria), highlighting priority areas to improve the user experience and remedy technical and legal shortcomings.
Net Promoter Score (NPS)
Regular customer satisfaction analysis.
Review display
Display verified customer reviews in your online store with Floater Reviews®.
Premium access to the Intelligence Dashboard
As a holder of the CERTIFIED SHOP® trustmark, you can access additional data and analyses on how your products sell on Ceneje.si, jeftinije.hr and idelano.rs. Intelligence Dashboard enables product portfolio management and thus contributes to improved business results.
PRESENCE ON CENEJE.SI, JEFTINIJE.HR AND IDEALNO.RS
Publication of the CERTIFIED SHOP® badge on Ceneje.si.
The CERTIFIED SHOP® badge alongside your products on Ceneje.si increases your credibility.
Ceneje.si auctions (bidding)
Increasing the cost-per-click of your products allows you to move up on the search results rankings and improve the visibility of your offer on Ceneje.si product pages.
Posting the online store on Ceneje.si social networks
Highlighting your online store on all Ceneje.si social networks.
Online Seller of the Year
Easier qualification to enter the Online Seller of the Year competition.
PRESENCE ON SHOPPER'S MIND
Highlighting the store on Shopper's Mind
Highlighting your store on Shopper's Mind and social network